Inglewood Information Centre
Fun Ho! Museum, Rata Street. Phone 06 756 7030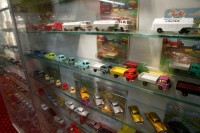 Fun Ho! National Toy Museum
From foundry furnace to Fun Ho! sandpit, slot cars, intriguing displays, over 3,000 Fun Ho! toys and hay barn style theatrette, Fun Ho! is a genuine Kiwi Icon and the Fun Ho! National Toy Museum is an experience 'not to be missed'. 10am - 4pm Monday to Sunday
http://www.funho.co.nz/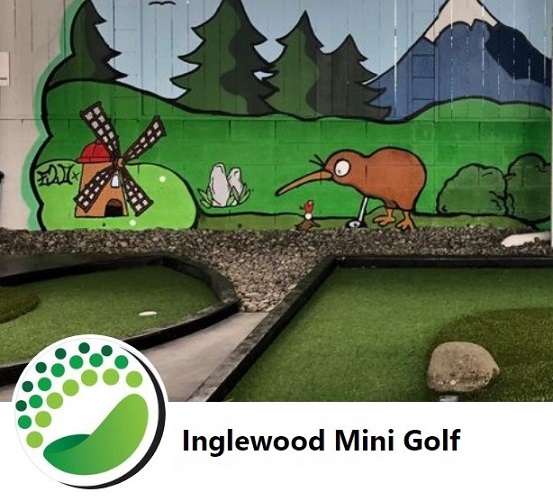 Inglewood Mini Golf
Bri Ree Gardens
1225 Richmond Road, Inglewood. Phone 06 756 6136
1 acre country cottage garden, full of roses, perennials, rhododendrons and other interesting plants. A sight to behold. A colorful and beautifully scented garden. Open by appointment.
Californian Redwood Trees
Autawa Road (turn-off just past the church and hall), Tarata.
An impressive stand of century-old Californian redwoods.
Dudley District - Overnight MotorhomeFacility
The old Dudley School property is now owned and managed by the local community and on the field behind the school and adjacent to the community hall, there are newly installed (2010) reyrolle power outlets to service up to six campers. Easy all-weather access on the corner of Bedford and Dudley Road. Ring Kevin in advance on 06 7567665 to make a booking and arrange access (gates are locked with combination lock so you just need to ask Kevin for the combination), no set fee but donations gratefully accepted! Access to the hall can be arranged if required.
Everett Park Scenic Reserve
Everett Road, Inglewood.
A popular picnic area 9 km northeast of Inglewood with large swimming holes in the Manganui River, and a glow-worm cave in a native bush setting.
High Ropes Course
Everett Road, Inglewood. Tim Hitchcock Phone 06 756 8400.
Taranaki's newest challenge adventure - only High Ropes in the region. Great for team building, family outing, work function. Enquiries welcome.
Inglewood Golf Club
Lepper Road, RD 6, Inglewood. Phone
06 756 7472
06 756 7472
Well-presented, easy walking, short course. Six par threes. 68 par. Open 8am to 4pm Rates: Green Fees $25 per round. $20 affiliated members.
Inglewood Library and Service Centre
46 Rata Street , Inglewood. Phone 06 759 6060 ex 8874
The Library and Service Centre provides the Inglewood community with a 'one stop shop' access to local council and library services. We have information on and hold application forms for all New Plymouth District Council owned services and receipt council generated accounts. As well as the usual browsing, borrowing and reference functions the library offers internet, e-mail and photocopying services and hire out videos, music, and CDRoms.
Situated on site is the Taranaki Information Network computer which allows free, dedicated access to www.pukeariki.com, a website that enables people to access library information, Taranaki Stories, genealogical databases, heritage images and archives, visitor information along with details about Puke Ariki, its resources and galleries.
We are open Mon/Tue/Thu 9am-5pm ; Wed/Fri 9am-6pm ; Sat 9am-12noon.
Inglewood Lions Club...........Taranaki Maize Maze, Egmont Road, Egmont Village
Opens January and then open every weekend during February and March, weather permitting. Hours: Saturday 12 noon to 10.30pm with Sunday's and Public Holidays 12 noon to 5.00pm. Adults $6 and children 14 and under $4. Drinks, iceblocks available and a continuous sausage sizzle. Toilet facilities available.
Bookings and enquiries to FunHo! Toys ph: 06 756 7030. Open january through to end of March each year.
Inglewood Swimming Pool
Rata Street, Inglewood.
25-metre heated pool. Open Labour weekend to March. Mon-Fri 6-9am (lane swimming); 12-1pm & 3:15-6pm (public). Saturday, Sunday & public holidays 12:30-6pm. Summer School Holidays 6-9am (lane swimming) 12:30-6pm (public).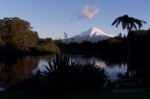 Lake Mangamahoe
Opposite Kent Road, SH3 (Junction Road). A picturesque lake offering walking and mountain biking tracks, and excellent views of Mount Taranaki. Picnic area. Fly fishing permitted in season. Gates open 7am to 8:30pm during daylight saving, 7am to 6pm winter.

Letitia Lindeque Singing School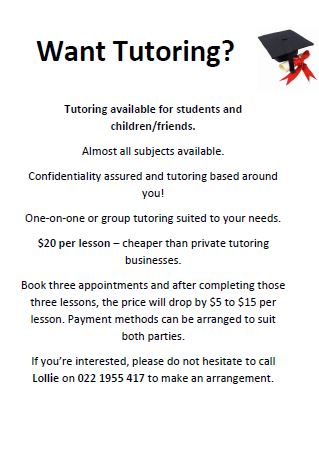 Ngati Maru Marae, Tarata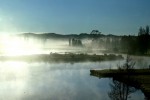 Lake Ratapiko
Ratapiko Road. An attractive lake for water-skiing and boating.

Nick Brandon Pottery
1026 Tarata Road, Inglewood.
Wood kiln-fired pottery. From kitchenware to large garden
art by a master potter.
---
Norfolk Gliding Club
Norfolk Road, Inglewood. Kevin Wisnewski (06) 756-8289.
http://www.geocities.com/norfolkgliding/
---
North Egmont Visitors' Centre
Egmont Road. Phone 06 756 0990
Fully staffed and open seven days a week for park interpretation. 8am to 4:30pm with additional hours during peak summer period. Offers information on the Egmont National Park. New Displays and Audio/Visual. Camp House bookings available.
Pukatea Art Studio
95 Rata Street, Inglewood. Phone 06 756 7265
Land and seascapes in oils with an emphasis on Mt Egmont and Taranaki coastal views. Various sizes, framed and unframed. Commissions accepted. Faded prints restored. Crafts.
Rainbow Gardens & Donkeys
359 Surrey Road, Tariki. Phone 06 762 4858 Come and enjoy our 2-acre country gardens on the eastern slopes of Mt Taranaki. We have streams, picnic areas, rhododendrons, roses, natives and friendly donkeys. Open during Rhododendron Festival or by appointment. Rates: Adult $2, Children $1, Rest Home residents free.
Sporting Trials Showroom
6 Puriri Street, Inglewood. Phone 06 756 7664
Motorsport showroom featuring Sporting Trials cars and photo's from when the sport was introduced to New Zealand in 1998 by Sidney Hirst. Also in the same building is the owners factory and workshop where he builds Sporting Trials Cars.
Stoney Oaks - Private Wild Life Park
A variety of animals & birds to see - many that love cuddles. Including Fallow, Red & Wapiti Deer, Rabbits, Wild Pigs, Highland Cattle, Possums, Nubian Goats, Jacob Sheep, Ferrets, Donkey, Chinchillas, Alpaca, Tibetan Yak, Llama, Guinea Pigs, Miniature Horse, Ostrich, Emu & Himalayan Thar. Also pond and rowboat, lovely native bush walk & NZ Native timber collection.
Open School Holidays, advertised days and to school & group visits by appointment.
Corner of Bristol and Kaimata Rd
Phone 06 7567624
Tawa Glen
450 Mountain Road, Lepperton. Phone 06 752 0809.
A four-acre garden set against a backdrop of ancient Tawa trees. Over 1000 modern hybrid rhododendrons, old-fashioned roses, perennial borders and featuring a "white" garden. 9am to 5pm Adults $4
Taranaki Gliding Club
Stratford Airfield.
Website: glidingtaranaki.com
Contact Peter Miller
Phone: 06 7510824
Email: peterandlynn@xtra.co.nz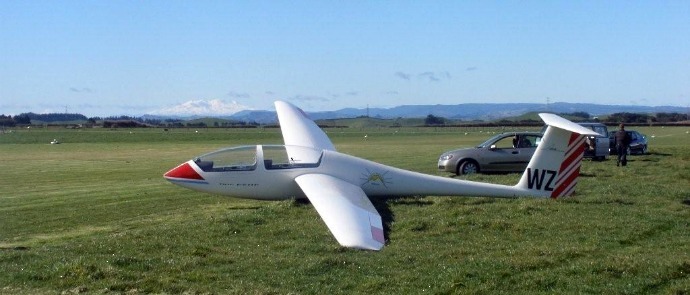 Tarata Community Church
Tarata Road, Tarata.
A quaint wooden church built in 1904 and maintained by the local community. Inter-denominational. Visitors welcome.
Tarata Trees
Next to Tarata Hall, Tarata Road.
The village was named because of the large number of native Tarata trees in the area, this stand was planted by the local Country Woman's Institute in memory of that.
Te Kohanga Moa Marae
James Street, Inglewood. Contact Lucy Rata Phone 06 756 7129
Phone in advance to arrange a visit or marae stay. Koha.

TET Stadium and Mondo All Weather Athletic Track (Jubilee Park)
Elliott St, Inglewood. Bev Macks phone 06 756 7561 Featuring world-class Mondo running track. Home of Inglewood United Rugby Football Club,Inglewood Athletics Club,Egmont Athletics Club. Rugby, athletics, rugby league and other events held throughout the year.

Zumba fitness classes
Join Charmaine Sutherland and party! Zumba Fitness at the Inglewood Town Hall.
Tuesday 6-7pm
Thursday 1-2pm
Contact telephone 0274 800768