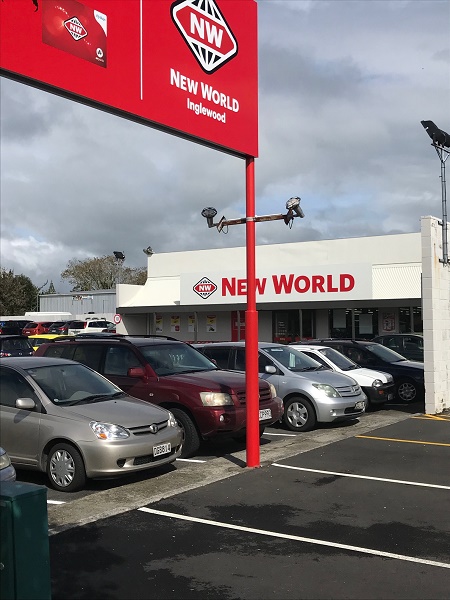 New World comes to Inglewood!
Shoprite supermarket has rebranded as a New World supermarket which is exciting for the town and community. Congratulations to Viv and Karen Smith for their committment to Inglewood, it's sure to be a success!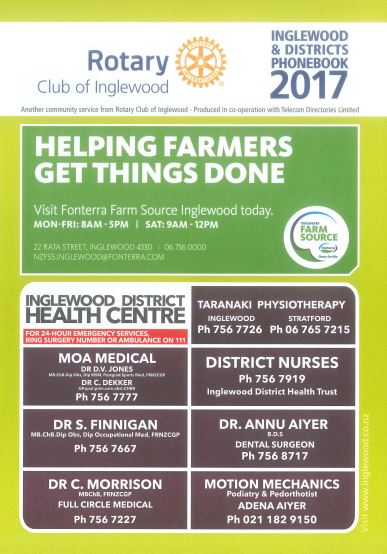 Inglewood and Districts Phonebook
Now an annual publication, the local phonebook is highly regarded and is also useful to identify and contact local businesses. The print is larger to assist readers and contains lots of local information, sports, community and trade directories and links to useful sites.
Copies are available at the HTL Insurance office, 35 Rata Street, or the FunHo! Toy Museum for a modest $4 donation.
Next reprint October/ November 2018

Inglewood Community Emergency Plan
The Inglewood Community Emergency Plan Committee (ICEP) is a community based organisation whose aim is to put support contingencies in place for the Inglewood Community, to be effective in the event of an emergency in our local area (eg: earthquake, tornado, flooding, etc). This is being done in conjunction with NPDC & Civil Defense.


We have a website for ICEP. The URL is https://www.sites.google.com/site/icep4help/ so please have a look. There is also an electronic form on the site, for members of the public to complete if they want to share their information/skills with the Committee.